Frequently Asked Questions
As a ManFace subscription member, you'll enjoy a long list of benefits from reduced pricing to convenient delivery right to your door, special promotions and insider access to future product innovations.
Once you've ordered your ManFace skincare program, there's no need to continuously reorder product. We'll deliver your full-size products to your doorstep automatically, on your desired schedule, at a reduced price.
You will receive emails after you order when the product order has been received, when it has shipped as well as when it has been delivered. 
As a ManFace member, you can track your shipments, change your shipping frequency or address you want to receive your next set by logging in to your online account here.
You can also call us at 1-310-276-6800.
Not yet, but coming soon.
1. Go to your Membership Settings
2. Choose Cancel Membership
3. Select a reason for stopping
Don't Go!
Please let us know if you are experiencing issues, and we'll do our best to help you out.
Don't see the Membership Settings page? Make sure you're logged in with the email you used to sign up!
Or You can cancel future shipments by calling Customer Care at 1-310-276-6800 or emailing us at gorgeous@manface.com.
If you've purchased ManFace within 20 days and are unhappy, we will provide a full money back guarantee - no need to return anything. If there's an issue with a product you received, please contact us by calling 310-276-6800 or emailing gorgeous@manface.com.
Please make sure to include your name and shipping address, as you believe it appeared on the invoice. Please allow 1 to 2 billing cycles from the day you return your package for your account to be credited.
Through your online account, you can adjust how often you receive new sets – from as soon as four weeks to as infrequently as 3 months. You can also make your payment arrangements and cancel or customize future shipments at any time by logging in and emailing us.
You can always access your billing and shipping information by logging into your ManFace account.
Yes! You can adjust your shipping frequency or change your ship date anytime from your Account page after signing up for the Club.
Here's a few ways to get a hold of us:
Partnerships, Media Inquiries, Influencers: gorgeous@manface.com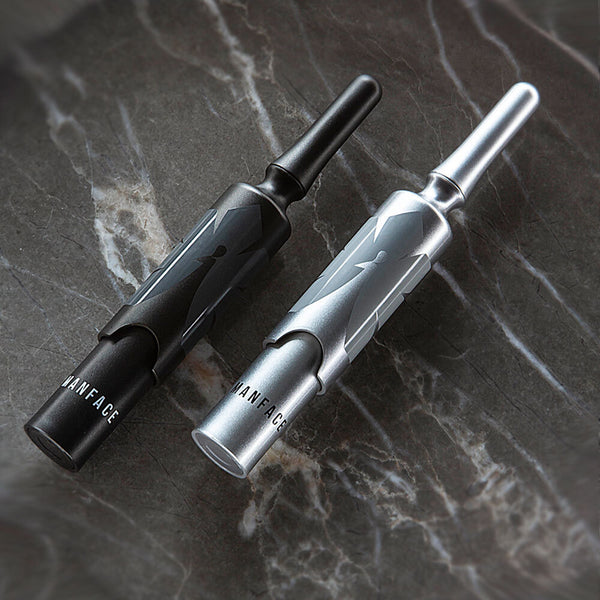 Yes we are very proud of our broad spectrum, waterproof SPF 44 daily moisturizer. Daily skin care for a man without SPF protection is critical and is why we took so much time in formulating a product that protects you every day.
It is oil free, and has no greasy residue or tint after you put it on.
Not at all. The SPF anti-aging, moisturizer is like nothing else you've likely ever used. It is very smooth, non-greasy, non tinted and absorbs easily. It's why so many people love ManFace.
The serum at night is a liquid and absorbs quickly. It can feel a tiny bit sticky initially but goes away once applied. Moreover there is no staining or issues on clothing or pillows at night.
Absolutely not. The SPF was formulated with the very best zinc block that penetrates quickly and leaves no residue and no whitish tint on your facial hair.
SPF 15 blocks 93% of UVB radiation, SPF 30 blocks nearly 97% of UVB radiation, SPF 50 blocks approximately 98% of UVB rays. However, while it seems that the difference between an SPF 30 and SPF 50 is small over a lifetime it all adds up. Going higher than SPF 50 can be counter-productive as people are misled into a false sense of security. Of course it is important to note that ManFace sunscreen is broad spectrum and covers not only UVB which are measured by SPF but also UVA.
Great question, as with everything else we wanted to go one step above at ManFace. So not only do you have glycolic and lactic acid but they are conjugated and slow release so that they don't burn and they can stay on all night to get you maximum benefit. You also get salicyclic acid as well as multiple other alpha and poly droxy acids in this amazing serum.
Yes. There was a concerted effort in thinking about the issues that men face most: wrinkles and dark circles. While getting rid of dark circles is not easy, the combination of exfoliation and lots of skin lighteners will in time help the dark circles while the SPF will help keep it that way. Of course if you have nasal allergies or real hollowing under your eyes, those issues also contribute significantly to the dark circles.
Manface has a number of ingredients that help not only prevent fine lines and wrinkles but also help reduce the coarse skin and wrinkles that are already present. Of course no skin care is the fountain of youth and it is important to understand that skin care can make things look much better but cannot replace more aggressive treatments like lasers and surgery.
You will not find a better product. However, it is important to understand that the wrinkles that are on your forehead and around your eyes are caused by constant muscle activity. No skin care by itself can remove these lines all together. However, ManFace is formulated with state of the art collagen producing ingredients as well as some of the very best humectants (moisturizers) and sunscreen to allow your skin to look its very best while diminishing the signs of aging.
Absolutely. The key to any good skin care regimen is to find how best it works for you. The great thing about our program is it actually does an amazing job at both clearing and preventing acne as well as hair bumps. If you have really sensitive skin just start slowly and don't use too much.
What's more if you have more questions or need a bit more personalized attention you can contact our customer support who will help you figure out how best to work with your skin type.
ManFace is formulated to be holistic and address all your core skin care issues. It has multiple anti acne ingredients including Salicylic acid along with other alpha and polyhydroxy acids that help prevent clogging, are anti- inflammatory and reduce excess oil production to decrease acne, clogged pores and hair bumps.
Yes ManFace has a very holistic and one of a kind approach to acne as well as hair bumps. Our potent combination of ingredients exfoliates to prevent plugging, reduces excess oil, helps decrease bad bacterial load and has anti- inflammatories to prevent acne and help make active acne go away faster.
Yes, ManFace has a complex of synergistic ingredients that not only prevent acne and hair bumps but also the pigment inhibitors needed to remove the hyperpigmentation/ brown spots that often remain even after the acne goes away. It is important though that you not pick at acne as that leads to more permanent scarring that often needs more aggressive laser treatments.
You can use ManFace as directed daily going over the areas with the hair bump as well. This will help exfoliate the area and also will help prevent new bumps. Moreover, it will in time help clear some of the potential brown spots and inflammation that likely have occurred over the years. There is no need for any other applicators or instruments.
This is a very good question. First it is important that you have stopped plucking/ tweezing the hair and that the area is healed, meaning you do not have any scabs or open sores. If things are healed than ManFace would be a great program to help you get rid of the brown spots/ hyperpigmentation fro the previous bumps. It should also help smoothen out the skin over time and efface some of the scarring. It will also help prevent new ingrown hairs. It is important to note that no skin care, even one as potent and complex as ManFace cannot remove all the scars. If your scarring is significant it may make sense to see a dermatologist or a facial plastic surgeon in your area that has lasers and experience in helping with your specific issue.
Good question yes ManFace works on both controlling sebum production, reducing clogged pores and in grown hairs, as well as reducing overall inflammation in your skin.
Yes with time the serum will help prevent new ingrown hairs even in the back of the head and on the neck. We do caution to use the serum sparingly on the head, as it is potent and can cause some initial dryness.
As with other hair removal products, we would recommend avoiding the serum for a day or 2 after threading before going back to your normal ManFace routine.
Yes, ManFace can help over time with some more superficial acne scars and it will also help with the hyperpigmentation that comes for many with acne and hair bumps. For more pitted acne and deeper scars Our best recommendation for treating existing scars is to see your doctor. Thanks to advances in medicine and laser technology, your doctor can offer safe and effective options for your acne scars.
No. We suggest that you consult your physician for severe cystic or nodular acne. Generally speaking, cystic and nodular acne are the most likely to scar, so it is especially important for you to see your doctor in these cases.
You could but the program is intended to allow you to use the serum at night and use the SPF lotion during the day. There really should be no extra need for more moisturizers at night and SPF protection at night is unnecessary. The serum stays on at night allowing your skin to absorb all the powerful ingredients to prevent acne and ingrown hairs while exfoliating allowing for unbelievable softening of your skin and improvement of your sun damage.
Absolutely. In our experience the ManFace program is fantastic in allowing your skin to truly reach its best. Both products were formulated to work together in conjunction to exfoliate and remove dry old skin while allowing all of our nutrients, vitamins, antioxidants, and peptide to really penetrate to allow you to have the most healthy amazing skin you have ever had.
This is a great question and it a slightly more complex answer. Many, if not most, people who have dry skin actually need exfoliation along with humectants (moisturizers) and nutrients to get old ,dry skin to turnover and get proper healthy skin; for those men ManFace is a dream. There are exceptional people who have dry skin for a host of other reasons or who will not do well with over the counter products and who will not do great. As always our customer service will be available to help you with your process to make the ManFace experience as great as possible for you.
If your teenager is interested in the health of his skin or has problem skin with acne, then ManFace is definitely a great potential product for him.
ManFace can make an enormous improvement for men with dry skin. For some men, the serum will allow you to really exfoliate and remove much of the accumulated sun damage and coarseness that you have allowing a fresh, rejuvenated complexion. If your skin is just typically dry we would recommend you use the serum only 2-3 days per week to start and build up as tolerated.
ManFace Anti-Aging SPF can absolutely be used around the eyes and in fact should be. With the Anti-Aging, Anti Acne serum you can apply around the eyes a few times a week being careful to avoid getting it into the eyes.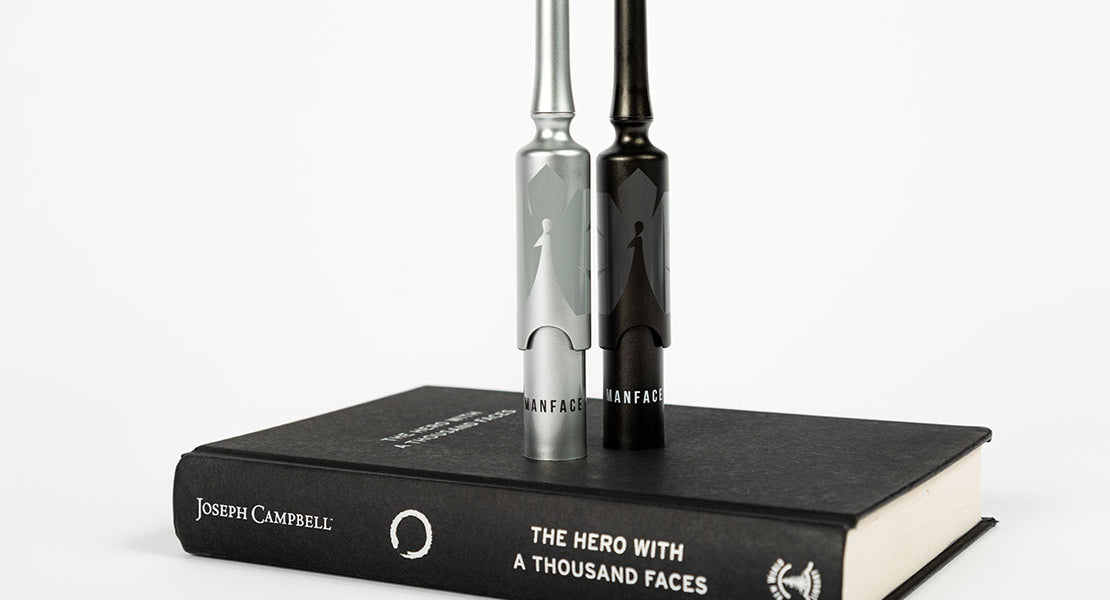 Yes. ManFace was formulated to help exfoliate and remove brown spots and hyperpigmentation and even out the tone of your entire face. It also has SPF to protect against sun damage that leads to those brown spots as well as ingredients to prevent new spots from forming.
That's a great question and YES – the ManFace program has a powerful mix of exfoliants and pigmentation inhibitors to help even out skin tone and goes further by helping prevent acne and hair bumps as well as SPF 44 to prevent new brown spots and sun damage.
Yes, ManFace has a complex of synergistic ingredients that not only prevent acne and hair bumps but also the pigment inhibitors needed to remove the hyperpigmentation/ brown spots that often remain even after the acne goes away. It is important though that you not pick at acne as that leads to more permanent scarring that often needs more aggressive laser treatments.
Absolutely not. ManFace was formulated to address all your needs and has a combination of some of the very best non- hydroquinone skin lighteners available to help remove hyperpigmentation from hair bumps as well as from acne and sun damage.